Your dream home awaits!
Take a look at my current list of featured properties.
Featured Listings
5230 Fox Pl

Come see this elegant executive residence nestled in a tranquil North Nanaimo cul-de-sac. This home has been tastefully updated, featuring a newly updated white kitchen,...
Featured Listings
6234 Mystic Way

Experience breathtaking, panoramic ocean views of the Windchelsea Islands, snow-capped mainland mountains, and stunning sunrises and sunsets from this magnificent 2-level home. Located in the...
View all my listings
Real Estate Resources
Service that is personal, honest and professional
See what my clients are saying...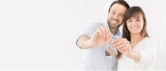 Great Negotiating Skills
"Joe Squire was a guiding force without being pushy.... in all aspects. He was all about common sense and very patient. There were times I was very worried about the length of time listed without an offer. He handled my worries calmly and it was easy to listen and take his advise. He is a very good agent with excellent people skills. In the end it was his and the selling agents negotiating skills that secured a good price for my home. I believe they both worked hard to achieve that end.

I believe Joe had my best interests at heart right from the beginning. I will recommend him to any and all. Could not have wished for better."
Chriss Briggs, Nanaimo B.C. (Seller)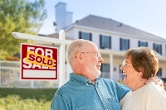 Personable, Professional and Knowledgeable Realtor
"Joe Squire is a very personable, professional, and knowledgeable realtor. Joe understood my needs and worked hard to achieve a sale that exceeded my expectations. I would highly recommend Joe Squire to any prospective buyer or seller who wants a realtor that will do their best to either find you your dream home, or sell your home at a price that benefits you. It is a business transaction but Joe has a unique ability to balance professionalism while demonstrating that he genuinely cares. It was a pleasure to have Joe Squire as my realtor."
Brodie Ketelsen, Nanaimo (Seller)
Positive Transaction!
"Joe possesses good communication skills, is very knowledgeable of the homes and services in his community. This was a very positive transaction overall."
Sandra Bryan, Nanaimo (Buyer)
Data was last updated December 7, 2023 at 04:05 AM (UTC)